Giving Back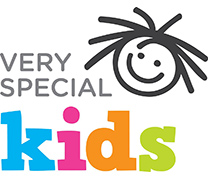 What is "Very Special Kids"?
Very Special Kids cares for children with life-threatening conditions by providing a children's hospice and professional family support services. They are a children's charity that helps more than 800 families across Victoria who have a child with a life-threatening condition with ongoing support from diagnosis all the way through to recovery or bereavement. Sadly, many of the children they care for will not reach adulthood. The free-of-charge family support services includecounselling, advocacy, sibling support, bereavement support, networking and peer activities, trained family volunteers and specialist care at Very Special Kids House. Each family is supported in unique and varying ways according to their personal needs.
SEACRET Direct Australia is proud to support VSK. At SEACRET, we understand that giving back is just as important as providing a quality product.
---