Our Story
Inside Seacret's Success: How Seacret Became the Fastest Growing Direct Sales Company in 3 Short Years
Following a stellar year of growth in 2014, a year that saw Seacret's revenue more than double, Seacret is the #1 ranked Direct Sales Company in growth according to the Direct Selling News. But this success was years in the making.
The story begins before Seacret, in 2000. Moty Ben Shabat had come from Israel to the United States to save money for medical school. But he caught the entrepreneurial bug and ended up staying. He bought his own ice cream truck and dreamed of having his own company. When his brother Izhak came to visit, Moty mistakenly thought he had come to join the business. They soon struck upon the idea of selling toys in kiosks during the Christmas season - and over the next four months they made $4 million in revenue.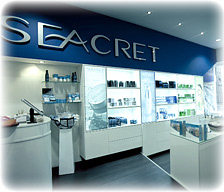 When Izhak and Moty realized that there were no Dead Sea products for sale in the United States, they began selling a variety of Israeli products out of kiosks in malls. By 2005, they had saved enough money to formulate their own products. Over the next five years, Seacret continued to grow.
Then, Betty Perez arrived on the scene. She had been brought on by the Seacret Vice President of Leasing to help spearhead the development of a local sales force. At 19, she had already been successful in two direct sales companies. To understand the products and the business, she went to work in a kiosk. Her first day, she could see the quality of the products.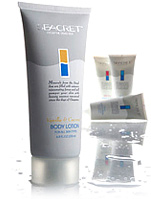 Betty set up a meeting with the company's partners. They were eager to meet her because, unbeknownst to Betty, she was breaking all of Seacret's sales records. They were going to offer her the position of Global Sales Manager. But instead, she told them, "You need to change your business model."
At first, Izhak wasn't convinced, but Betty's passion inspired him to look into it further. After a series of meetings, the partners gave her the green light to run a small pilot program in Phoenix, where the company is based.
That was at the end of 2010. In a few short months they had developed nearly 1,000 Seacret Agents. Seacret officially launched in 2011, and in 2012, Seacret did $12 million in direct sales. By 2013 that figure had grown to $71 million, and landed them in the Direct Selling News Top 100 - a global ranking of the top 100 direct sales companies.
Following another year of impressive growth in 2014, Seacret was again ranked in the Direct Selling News Top 100, but even more impressive, they were ranked #1 in growth after doubling their revenue!
"I believe Betty saved us by showing us relationship marketing," Izhak says. Betty is now a partner in the business and Seacret's Vice President of Sales and Training.
First and foremost, Seacret is about building a wealthy community. "By that, we don't just mean monetary success," Izhak says. "I've fallen in love with what the industry has to offer: personal development, positive attitude, and the ability to change people's lives," he says."To me, making an impact is the best part of it. I want to do this for the rest of my life."